About Superior Sheet Metal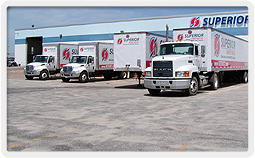 Superior Sheet Metal services the New England area (MA, NH, VT, RI, CT) as a well respected manufacturer of high quality rectangular and spiral duct fittings/air ducts for the heating, ventilating, and air conditioning (HVAC) industry.
Superior Sheet Metal is managed and run by knowledgeable, competent people who have been in the trade for years. We strive to provide the very best quality products and service to our customers.
We offer quick turn around and on-time delivery to the job site. Special circumstances sometimes arise, and we make every effort to accommodate these needs.
As a service to our customers, we offer free quotations from your cut sheets, or will quote entire jobs from your plans. Plans may be emailed directly to estimating
|

[email protected]

|
FAQ's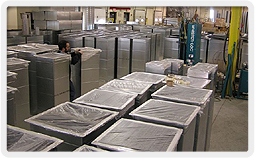 Q.

What are your normal hours of operation?


A. Monday thru Friday, 6AM to 3:00 PM

Q.

Where are you located?


A. We are located in Hudson, NH. Maps and directions are available on our web site.

Q.

Do you have a minimum order?


A. We have no minimum order.

Q.

Who are your customers?


A. Mechanical contractors, sheet metal installing contractors, and wholesale distributors

Q.

What are your payment terms?


A. COD or open account 30 day terms.

Q.

How do I apply for an open account?


A. Contact us and we will be happy to send a credit application to you.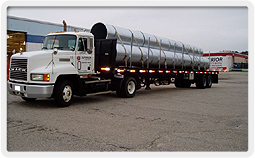 Q.

How will you ship my order?


A. We deliver on Superior trucks throughout New England

Q.

Do you have walk-in service?


A. Most orders take some time to process. We recommend calling ahead.

Q.

Do you sell just duct work?


A. We fabricate primarily duct work, but will make roof curbs and specialty items upon request

Q.

What is your turn around time?


A. Generally, 3 to 5 days, but we will work with you to accommodate your specific needs.